Ms M supported us with 5 tickets

Mr B supported us with 1 ticket

Ms W supported us with 1 ticket

Miss H supported us with 3 tickets

Mrs N supported us with 1 ticket

Ms W supported us with 1 ticket
---
2d 18h 14m

15 May 2021
---
Winner! Ms F (London)

Won £25.00!

Winner! Mrs F (LONDON)

Won £25.00!

Winner! Mr B (LONDON)

Won 3 extra tickets!

Winner! Ms O (London)

Won 3 extra tickets!

Winner! Mr A (EGHAM)

Won 3 extra tickets!
About us
RollaDome All Skate provides a much loved and valued service for the community.
In 2009 we established RollaDome All Skate, a registered Charity, in North West London. Our focus is on young people whose ages range from 4 while actively, encourage parents and adults, to participate.
It's easy to mistakenly think that, because RollaDome as a registered Charity we are fully funded. We are not, and never have been. We continually put a vast amount of time, effort and energy into fund-raising which never ceases.
The current Covid-19 restraints are such that our survival is in question, but we have one great asset. We are very close to our communities and identify and understand the needs and aspirations of young people in these communities, whilst continually working to turn their dreams a reality.
We are aiming to raise sufficient funds from different fundraising initiatives to ensure we can provide our services for FREE, from 2021.
This will mean that families do not have to skimp on their children's wellbeing in the aftermath of this unprecedented event.
It will give us the opportunity to work with children to rebuild their confidence, self-esteem, socialising, mental and physical wellbeing which will inevitably be affected after the lockdown.
Our Mission is to change the lives and expectations of young people and their families through participation in roller sports. We encourage them to be active, learn new skills, appreciate the benefits of a healthy lifestyle, develop a positive sense of well-being and healthy social development.
We introduce roller skating in a fun and relaxed environment, to learners at all levels, including adults, followed by coached training programmes in a number of roller sports including Skate Fit, Roller Derby, Inline Freestyle Skating, Figure Skating, Speed Skating Inline and Quad Hockey.
We meet our mission via events delivered by our coaches, supported by our young leaders, all of whom have extensive experience in working with children and young people.
Our team members all hold current enhanced Disclosure and Barring Service (DBS) certificates, Safeguarding, 1st Aid, to name a few.
We also use these same coaching and training skills to provide Catch Up tuition courses in literacy and numeracy, revision courses relating to GCSE and A-Level subjects, as well as business, social media, music courses and personal development courses.
Why Roller Sports?
Roller sports are an enjoyable form of intensive exercise. They combat obesity, improve endurance, strength, flexibility and coordination. They also help young people to learn the social skills which will encourage them to participate more fully in the life of their school and the local community.
Roller sports are particularly suited to young people from disadvantaged areas, who tend to have little interest in the traditional competitive team games favoured by most schools and youth clubs.
Yours sincerely,
Ms Anne-Marie Waugh
CEO
Help us share our cause on social media
How the lottery works
That's right, unlike many other lotteries, our lottery tickets are only £1 per week.
50% to your chosen cause and 10% to other causes in Brent.
Match all 6 numbers and you win the JACKPOT!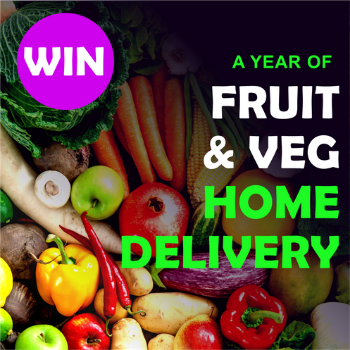 🍐 WIN the PEAR-fect prize this summer! 🥕
Beat the supermarket queues! Enter before the 26th June for your chance to WIN 1 of 3 tasty national prizes. As well as weekly cash prizes, you could win 12 monthly fruit & veg boxes delivered to your door from Boxxfresh – a super friendly, family ran UK business.